Towards the end of university and particularly during the months after, I had my diet at the point where it was pretty much "ideal".
The ideal diet (for me) consisted only of about 10 foods:
Chicken
Sweet potato
Beans
Tuna
Eggs
Pork chops
Oatmeal
Yogurt (usually Greek)
Fruit and vegetables (usually in the form of green juice)
This "ideal" diet kept my energy levels high and stable throughout the day, and I was always mentally clear. My workouts were consistently good and I could produce a lot of work output, while pushing myself in different areas of life all at the same time.
I would wake up in the morning feeling fresh, well-rested and overall generally healthy. Digestion problems were nonexistent and I also had regular non-foul-smelling bowel movements, which sounds funny but is actually a very good indicator of overall health.
An "ideal" day of eating would look like this:
Breakfast—High carb, medium protein, low-no fat
Meal—Oatmeal, yogurt and fruit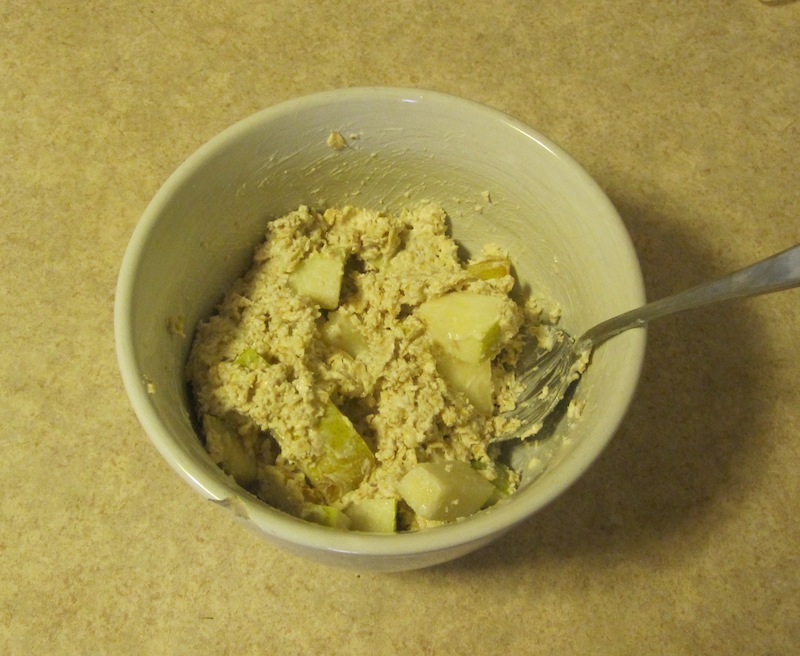 Lunch—High protein, medium carb, low-no fat
Meal—Chicken and sweet potato, maybe an apple or banana
Dinner—High protein, high fat, low-no carb (except for green juice)
Meal—Pork chops and scrambled eggs cooked in coconut oil, with water or 500ml green juice
I might add in some brown rice, whole wheat bread, lean ground beef, mayonnaise or cheese, but overall this diet was very restrictive. Maybe <1 time per week I would have a Subway sandwich as a 'cheat' meal.
There was no sugar, no processed food, and everything was very plain. I cooked it all from scratch and drank only water, black coffee, and green juice. There was no artificial flavour, no MSG, and no oil other than coconut oil. All the food was very clean and for the most part quite close to a traditional bodybuilding diet.
I'm not claiming that everyone should follow this diet or that it is universally "ideal". Just that it was a) ideal for me and what I was trying to achieve at the time – gain strength/muscle while staying lean – and b) it was very restrictive.
"Pretty good" vs. "Ideal"
Before transitioning to this diet, I ate in a way that was still pretty healthy and conducive to gaining muscle, but it wasn't nearly as restrictive. It included way more 'dirty' food like sausages, pizza, white bread, french fries, processed meats, more Subway sandwiches, etc.
I was still juicing every day and always made sure to get enough protein, so let's call this "pretty good". It was "pretty good" but far from the "ideal" that I described above.
How to get to an "ideal" diet
To get to your ideal diet, you must first determine what it looks like.
This requires some self-knowledge and some trial and error. But there are also universal truths about nutrition that will apply to everyone, like no processed food for example, and no sugar. You want to add protein if you are looking to build muscle, remove gluten or dairy if you don't respond well to them, etc.
Once you know what the ideal diet looks like, begin to gradually incorporate more of the "ideal" foods while gradually removing those that aren't. While this might seem obvious, it is exactly the opposite of what the average person does.
Most people try to flip their diet on its head overnight, to instantly go from eating pizza and ice cream to chicken and vegetables. Needless to say this doesn't work, and people try to do it with other areas of their life too. They try to change everything at once, but this isn't the way to go about it.
How to get to "ideal" in any area of life
The way to get to an "ideal" diet (or ideal in any area of life) is to slowly shift the norm from where it is to where you want it to be. This way you gradually adjust as that area of your life improves, until the ideal becomes the norm. The slow change negates the possibility of "relapsing" back into your old habits.
Sticking with the diet example, you could eat a piece of fruit rather than chips for snack, or not eat a snack at all. That's an incremental improvement and is very manageable. Or you could replace soda or beer with water. Rather than trying to stop ordering takeaway altogether, start cooking your own food 2 times per week, then 3 times, etc. Gradually implement things you want while gradually taking out things you don't.
Although I sometimes talk about specifics or techniques on this blog, I generally prefer principles, habits, and character. The way to get a diet from "pretty good" to "ideal" is through following the same principle that applies to any area of life.
(If this is resonating with you, you'll probably like my book Self Improvement in Practice – a concise, practical guide to positive personal development)
My current goal: "ideal" work habits
The area that I am working on right now is work habits and general "productivity" in terms of generating income and increasing creative output.
Essentially I am trying to approach my average working day the same way I approached my diet; by slowly removing the things that are not part of the ideal and slowly adding in things that are.
In practice this means:
Actively planning out my days
Figuring out the ideal cycle for caffeine (for me)
Practicing the habit of working uninterrupted, (no social media, no email, not texting friends, etc.)
Figuring out how to best use modafinil
Forming routines in order to avoid decision fatigue
Figuring out which tasks are better done in the morning vs. at night (There are clear differences in my thinking between day and night)
Microdosing LSD for cognitive enhancement (or psilocybin)
Figuring out how often to take days off from working
Figuring out what to do on those days off (generally something completely unrelated to work that gets me in touch with my body and/or nature)
I have made a lot of progress in this area, but I still have a ways to go.
Part of the reason for this post has been to share what I have learned so far. But as is often the case, I also want to ask you for your input.
What have you done to increase productivity and improve your work habits? What are you planning to do in the future? What have you implemented or removed from your  average working day?
I am genuinely curious and always looking for more ideas. If you have any thoughts, please let us know in the comments section below.